PROFILE
Voted the "Best Design Consultant in Yonkers", in 2017 possessing extensive design, print & production knowledge.

Able to work effectively under tight deadlines, both as an individual or in a collaborative effort.

Multidisciplinary and versatile with experience in multiple industries, including finance, investment, real estate, pharmaceutical, construction and retail.

Clean, modern aesthetic with results driven design

Martha is available for Full-time, or freelance work, in New York City and its surrounding areas.
Martha is well versed in the latest softwares including Adobe Creative Suite and Microsoft Office.
Expertise in PC & Mac Environment.
Adobe CC

Budgeting

Event Corrdination

Pitch Decks

Printing

Infographics

Production

Package Design

Presentations

Illustration

Social Media

Typography
Art/Creative Direction

Project Management

Logo Design

Sales & Marketing

Motion Graphics

Icon Design

Business Promotion

Advertising

Websites

Identity Systems

Vendor Selection

Branding Design
EDUCATION
SUNY PURCHASE COLLEGE
SCHOOL OF ART & DESIGN
Graduation '09
Bachelor of Fine Arts Degree
Graphic Design & ArtHistory
ONONDAGA COMMUNITY COLLEGE
Graduation '05
Associates Degree
Fine Art & American History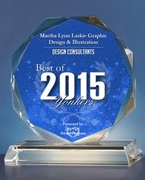 Borders (No) Borders International '06
Mechanization of Society Poster 18x24
Key Arts Poster Design '07
300 Movie Poster Honorable Mention
Print Magazine Cover Design '08
"Foot In The Door" Cover
"How" Hand Drawn '11
"Old Man Series " 18x24 Pen/Ink'14
Creative Hot List'13
'Yonkers Best Design Consultant' '13-1'7
ORGANIZATIONS
AIGA Member NY Chapter
Yonkers Chamber of Commerce
Professional Women of New York
Made in NYC Coalition
Skaneateles Chamber of COmmerece
Creative Womens Group
NY Historical Society
The Arts of Westchester
Graphic Artist Guild
Freelancers Union
Greenpeace
HIRE MARTHA.
Fill the form below to get started on your next great project with Martha Lynn Laskie Graphic Design & Illustration.
Brand Design & Print Work
Corporate Branding for Central Turf & Irrigation
Examples of full content available upon request.* SEE BELOW
* Due to the internal proprietary content within many presentations,
individual pieces of content are unavailable for public viewing.
Corporate Finance Projects